Gavin D. Caldwell
Real Estate Section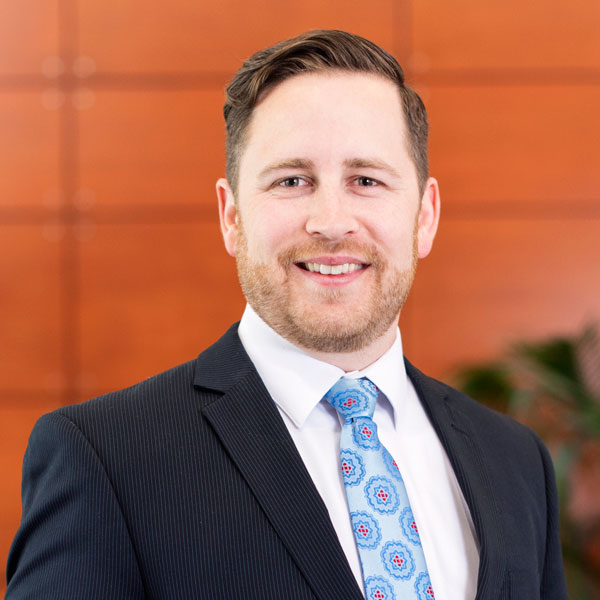 Gavin D. Caldwell is a seasoned attorney with real-world business experience. He began working in the construction industry at the age of 12. He got his start cleaning job sites and ended up owning his own small construction services company. Through the years he has worked on everything from oil and gas sites to multi-million dollar custom homes and remodels for some of the most prominent business executives in Oklahoma. Gavin's first love has always been construction and working with large equipment. However, a desire to grow and explore new opportunities took him out of the dirt and into the books at the University of Oklahoma College of Law, where he graduated with honors and was a member of the Oklahoma Journal of Law and Technology.
As a previous business owner, Gavin enjoys assisting business and property owners with the challenges they face. Blessed with the opportunity to develop and learn under highly skilled attorneys in both private and corporate practice, as well as the executive management team of an industry leading national software company, Gavin is able to offer his clients valuable insight and guidance from a real-world perspective.
Gavin enjoys spending time in the great outdoors, including, golfing, hunting, fishing, and playing sports. Gavin lives in Edmond, Oklahoma with his wife Jade (who is also an attorney) and their three children, Grace, Ethan, and Levi.
University of Oklahoma College of Law, Juris Doctor
University of Oklahoma, BS
Real Estate and Construction Law
Oil and Gas Law
Civil Litigation
Business and Corporate Law
Intellectual Property
Licensing
Privacy
Oklahoma Bar Association
International Association of Privacy Professionals: Certified Information Privacy Professional/United States (CIPP/US)