Sara Murphy Bondurant
Director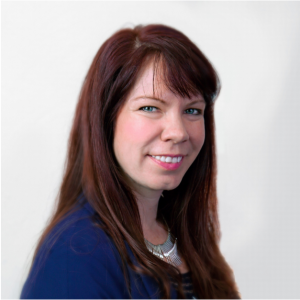 Sara Murphy Bondurant is a Senior Attorney at Graft and Walraven PLLC in Oklahoma City. Her practice includes estate planning, elder law and Medicaid planning, special needs planning, Veterans benefits, tax planning, guardianships, probates, adoptions, real estate, and business matters. Sara regularly speaks to attorneys, CPAs, health care professionals and the public about estate planning and elder law. As a former caregiver herself, Sara is a passionate advocate for her clients.
Sara is a member of the State of Oklahoma, Oklahoma County and American Bar Associations. She is licensed to practice in all district and federal courts in Oklahoma and is a member of the Oklahoma Bar Association Estate Planning and Tax divisions. Sara graduated from East Central University with honors and the University of Oklahoma School of Law. She is a Member of Wealth Counsel, National Association of Elder Law Attorneys, Advisors Forum, and the Oklahoma County Tax, Probate and Estate Planning sections. Sara serves as a current Board Member and past President to the Board of Areawide Aging Agency for the State of Oklahoma. Sara is a certified FINRA arbitrator helping resolve securities-related disputes.
Sara founded the Oklahoma County Courthouse Access Clinic for guardianships and probates, which provides assistance to those with low income and special needs disadvantages. Sara provides pro bono crisis planning for hospice and end of life patients. She is the President of Oklahoma Puppy Express and an adjunct professor of several college level courses. Sara is the Municipal Judge for the City of Cashion. In addition, she serves as a Reserve Deputy for the Canadian County Sheriff's Department assigned to patrol and investigations divisions. Most importantly Sara is the wife to Michael and mother to Jude, Violet and Tarin.
University of Oklahoma Law School J.D.
East Central University, B.A., Honors
All District and Federal Courts in Oklahoma
Oklahoma Bar Association Estate Planning and Tax Divisions
Oklahoma
Estate Planning
Elder Law
Medicaid Planning
Special Needs Planning
Veterans Benefits
Tax Planning
Guardianship
Adoption
Business Planning and Formation
Real Estate
Asset Protection
Probate
American Bar Association
Oklahoma State Bar Association
Oklahoma County Bar Association
Oklahoma Bar Association Estate Planning and Tax Divisions
Board Member and Past President to the Board of Areawide Aging Agency for the State of Oklahoma
WealthCounsel
National Association of Elder Law Attorneys (NAELA)
Advisors Forum
Certified Financial Industry Regulatory Authority (FINRA) Arbitrator
Council on Law Enforcement Education and Training (CLEET) Certified
Canadian County Bar Association
Recognized by The Journal Record's 50 Making A Difference, Woman of the Year
Recognized by the Oklahoma Bar Association for the award of Outstanding Pro Bono Service
2018 Mona Salyer Lambird Service to Children Award – Attorney Volunteer of the year