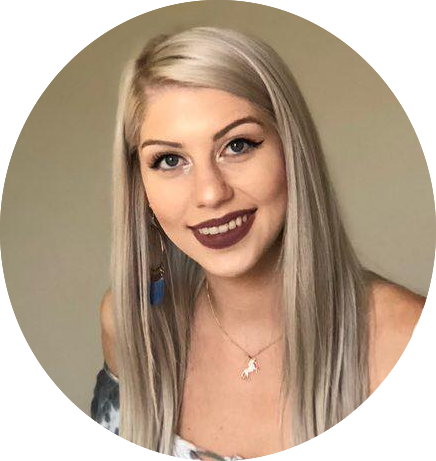 When you call or visit the Oklahoma City office, Kat will likely be the first person you speak with. In addition to managing the phones and tackling a wide range of administrative duties, Kat also handles the firm's digital marketing.
An outgoing "people person" by nature, Kat enjoys getting to know and working with clients from all walks of life. With ten years of experience in customer service and three years of experience in marketing, Kat has become an invaluable member of the Graft Walraven team since joining the firm in April of 2019.
A lifelong resident of Oklahoma, Kat attended high school in Sapulpa. She then earned her bachelor's degree in Mass Communications from Northwestern Oklahoma State University, where she was the recipient of three scholarships: one for exceptional academic achievement, one for Mass Communications, and one for cheerleading.
Kat is a member of Alpha Sigma Alpha Sorority, the Oklahoma Broadcast Education Association (OBEA), the Society of Professional Journalists (SPJ), and the Rangers Excelling At Leadership Organization (R.E.A.L.). She is also committed to giving back to the community, having volunteered with Homestead Senior Citizen Assisted Living, the Senior Citizen Center, Animal Control of Tulsa, and Night Light Food for Homeless Pets.
A self-proclaimed workaholic, in her free time Kat loves fashion! She also likes spending time in Ardmore with her boyfriend of six years, going to movies, hanging out with friends, shopping, hosting get-togethers, and planning events. Kat has two dogs, a Pit Bull mix she rescued named Pepper and the "light of her life," a Teacup Yorkie named Klhoe.