Toni Lee Krafft Alvarado, Legal Assistant
Estate Planning Section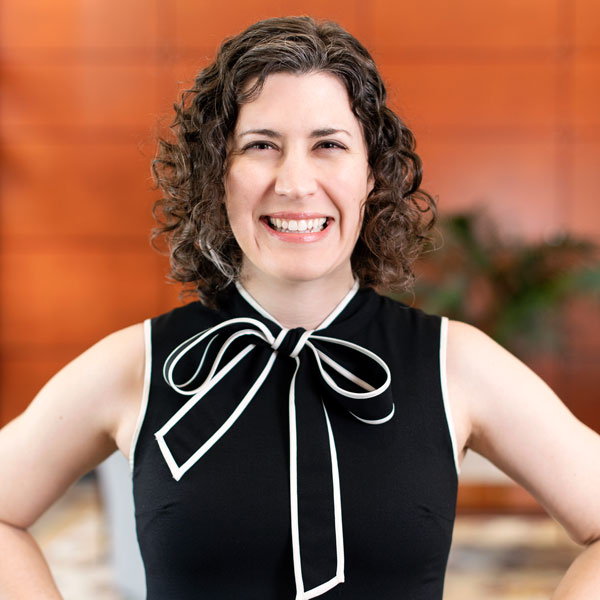 Toni Lee assists the firm's attorneys in the areas of estate planning, business planning, and probate administration. Her estate and business planning responsibilities include drafting, deed research, correct document execution, and trust funding. In the probate realm, Toni Lee drafts pleadings, researches family histories, and acts as a bridge between the Courts and our clients. She began her career as a legal assistant in 2011.
Toni Lee credits her German engineer father with teaching her the importance of details and pursuing excellence and her Italian mother as a model for investing in and caring for others. They both taught her the value of hard work and asking how you can contribute rather than what you can receive. The combination of these skills helps Toni Lee in drafting, being a team asset, and forging quality relationships with clients.
Toni Lee received her Bachelor of Arts in English Literature from Belhaven College, where she earned the Superior Work in Literary Studies Award, graduated Cum Laude, and was a member of Sigma Tau Delta, the National English Honor Society. Toni Lee then earned her Master of Arts in European History, graduating Magna Cum Laude from The University of Texas at Tyler, where she was a member of Phi Alpha Theta, the National History Honor Society.
Born and raised in Tyler, Texas, Toni Lee recently relocated to Oklahoma after marrying her kind and patient husband, Jorge, who she waited for years to meet. Together, they raised three "beautiful, sweet, and funny" Buff Orpington chickens: Gwendolyn, Beatrice, and Marianne. In her free time, Toni Lee enjoys reading, writing, traveling, the science of cooking, the textures of baking, and re-watching The Office, 30 Rock, and any Jane Austen film adaptation she can find.