Mark Walraven
Managing Director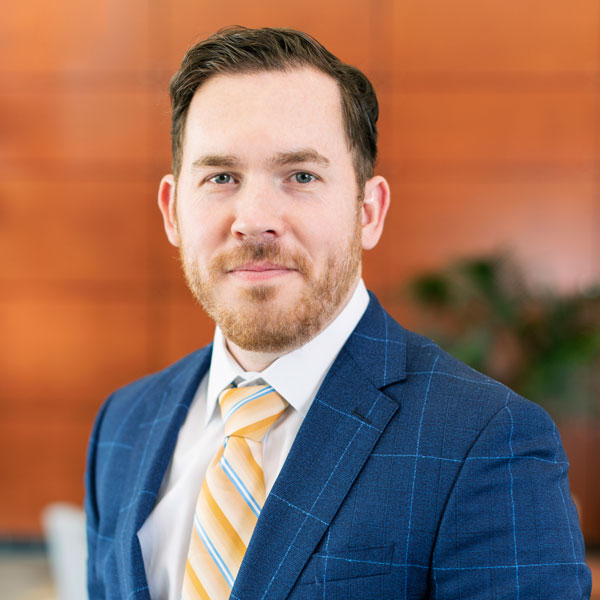 Mark Walraven is a trial lawyer who primarily assists mineral owners with oil and gas negotiations, leasing, sales and litigation. Mark negotiates oil and gas leases and sales agreements to try to obtain the best possible terms for Oklahoma mineral owners. In the last three years alone, Mark and the Graft & Walraven Oil and Gas Team have successfully negotiated over 1,800 leases and mineral sales, obtaining over $120 million in lease bonuses and sales proceeds for Oklahoma mineral owners. Mark also assists clients in reviewing and negotiating lease assignments, division orders, royalty payment issues, and curing defects in title.
On the litigation side, Mark focuses on oil and gas lease cancellation and royalty deductions, primarily assisting royalty owners to free-up minerals held by non-productive wells. Mark also assists Chaille in auditing royalty owner payments to ensure that those payments are made in accordance with the oil and gas lease, and when they are not, pursuing the recovery of royalty deductions taken in violation of the lease.
Mark was born and raised in San Antonio, Texas, and attended undergraduate school at the University of Texas in Austin. After graduating from UT in 2002, Mark enlisted in the United States Army. He attended basic training and airborne school at Ft. Benning, Georgia, then served with 1-501 Airborne Infantry Regiment in Ft. Richardson, Alaska. In 2005, then-Sergeant Walraven commissioned as a Lieutenant. He served with the 2-3 Armored Cavalry Regiment out of Ft. Hood, Texas until August, 2009, when he left active duty as a Captain. CPT Walraven served in the Texas National Guard until May, 2011. CPT Walraven's service includes a 14-month deployment to Iraq from November, 2007 to January, 2009, where he served as a Scout Platoon Leader in the Diyala Province. For his service in Iraq, CPT Walraven earned a Bronze Star Medal and a Combat Action Badge. His unit earned the Valorous Unit Award.
After the Army, Mark attended law school at Baylor University in Waco, where he met the love of his life, Chaille Graft. Mark and Chaille were married in 2011 and in 2012 they moved to Clinton, Oklahoma to practice with Chaille's father, C.B. Graft, in 2012. Mark and Chaille have three boys, Jackson, Christian and Elias. In his spare time Mark enjoys serving at Life Church in Edmond, scuba diving, playing fantasy football, and doing anything outside with his family.
Baylor Law School, Juris Doctor 2012
Cum Laude
Baylor Law Review
National Champion, 2012 National Mock Trial Competition
Best Advocate, 2012 National Mock Trial Competition
University of Texas, B.A. 2002
Dean's List
United States Army
Captain, Armored Scouts
Combat Tour Iraq, 2007-2008
Bronze Star Medal
United States Court of Appeals, 10th Circuit
United States District Court, Western District of Oklahoma
Oklahoma, 2012
Texas, 2020
Oil and Gas
Oil and Gas Litigation

Lease Cancellation
Royalty Deductions

Oil and Gas Leasing
Oil and Gas Sales and Acquisitions
Real Estate Sales and Acquisitions
Boundary Disputes
Farm Leases
Wind Agreements
Civil Litigation
Oklahoma Bar Association
Oklahoma Bar Foundation
Custer County Bar Association
Energy & National Resources Section, Oklahoma Bar Association
Mineral Lawyers Society of Oklahoma City
Clinton Chamber of Commerce