Oklahoma Estate Planning Lawyers
Estate Planning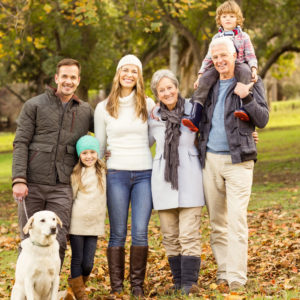 For most of us, it goes without saying that we want the valuable possessions we have earned over the course of a lifetime of hard work to go to our loved ones after we pass away. Whether it is a third generation family farm, a successful business built from the ground up or even family heirlooms and treasures, we want to pass these legacies on to our family—not just to provide for them, but also to preserve our family history. An estate plan of your own, one designed by an attorney who focuses on this area of the law, can help you accomplish this and many other goals.
You might be surprised to learn that estate planning can also address important issues during your lifetime and in end-of-life situations. For example, a well-designed estate plan can ensure that a person you trust can make medical and financial decisions on your behalf if you become incapacitated. Without such a plan, someone may petition the Court to get control over your assets and medical care. Unfortunately, this could be a person you would not want to make important decisions for you. Worse, the court processes involved, known as guardianship and conservatorship, are expensive, time-consuming and frustrating. 
This is just one example of what an estate plan can help you accomplish. Depending on your particular goals and needs, we can design a plan capable of achieving a great deal more, including:
Ensure your minor children are raised according to your wishes if something happens to you and your spouse
Allow you to control your assets while you are alive and well and if you become incapacitated
Leave what you want to whom you want in the manner you want after you pass away
Protect your assets against creditors, lawsuits, divorce and other threats
Pass your values and sense of responsibility on to heirs
Minimize income, estate, gift and other taxes
Ensure your financial affairs and information about your family remains private
Protect your heirs' inheritances
We take a personal approach to helping our clients achieve goals like these. We will devote all the time needed to gain a thorough understanding of your unique needs and goals. We will explain all of your options in plain English, not confusing "Legalese." Then, we will design a customized estate plan to achieve all of your goals.
In addition, we can collaborate with your accountant, insurance representative, financial planner and other advisors to make sure all of your needs are addressed. Once we complete and implement your plan, you will likely enjoy the peace of mind that comes from knowing your family and assets are protected.
We provide all of the following estate planning services and more:
Foundational Estate Planning
Wills
Powers of Attorney
Health Care Directives
HIPAA Authorizations
Revocable Living Trusts
Learn more about these essential estate planning documents.
Advanced Estate Planning
Irrevocable Trusts
Limited Liability Companies (LLCs)
Family Limited Partnerships
Life Insurance Trusts
Qualified Personal Residence Trusts
Medicaid Asset Protection Trusts
Retirement Trusts
Minors' Trusts
Generation-Skipping Trusts
Advanced Tax Planning
We invite you to contact us to schedule a personal meeting with one of our experienced Oklahoma estate planning attorneys.
Click here for helpful information about the following estate planning topics: Asset Protection; Special Needs Planning; Guardianship and Conservatorship; Charitable Planning.